Central Australia Accommodation Search
For Cheap, Luxury or Discount Hotels around Central Australia
Central Australia, located in the Northern Territory of Australia, is a popular destination for tourists from all around the world. With stunning natural beauty, picturesque landscapes and an abundance of outdoor activities, it's the perfect place to explore this ancient and captivating region. If you are planning a vacation here, finding the best accommodation is essential for a comfortable and memorable trip. Here are our top picks for the best accommodation in and around Central Australia.
1. Sails in the Desert: This luxury five-star hotel is located within Ayers Rock Resort and boasts all the amenities of a world-class hotel. The stylish and contemporary rooms are decorated with local Aboriginal art and offer breathtaking views of the surrounding desert landscapes. The resort features a spa, swimming pool, fine dining restaurant and a range of activities including sunrise and sunset tours of Uluru.
2. Longitude 131: This unique and luxurious desert camp is a once-in-a-lifetime experience. The tents are designed to blend in perfectly with the surrounding environment but feature all the modern facilities you would expect from a five-star hotel. Each tent has uninterrupted views of Uluru, and guests are treated to a range of exclusive activities including private tours of the region.
3. Alice Springs YHA: Alice Springs is the gateway to Central Australia, and this budget-friendly hostel is the perfect place to stay while exploring the region. The YHA features clean and comfortable rooms, a swimming pool, air conditioning and a BBQ area. The hostel is located in the heart of Alice Springs, within walking distance of restaurants, bars and the town's main attractions.
4. Kings Creek Station: For a truly unique outback experience, Kings Creek Station is a must-visit. This working cattle station offers guests a range of accommodation options, from camping sites to luxury glamping tents. The station is located 36km from the stunning Kings Canyon, and guests can enjoy horse riding, bushwalking and helicopter tours of the area.
5. Glen Helen Lodge: Located in the West MacDonnell Ranges, Glen Helen Lodge offers a peaceful and picturesque retreat in the heart of the outback. Guests can stay in the beautifully decorated rooms or opt for a more rustic experience in the campground. The lodge has a restaurant, bar and is the perfect base for exploring the many hiking trails, swimming holes and historical sites in the area.
Whether you are looking for luxury or budget-friendly accommodation, Central Australia has something for everyone. From five-star hotels to rustic outback campsites, these top picks offer the perfect place to stay while exploring this stunning region.
This is the worlds leading discount accommodation cross search engine

save up to 80%


This is the same set of services most travel agents use, Free to bookmark and share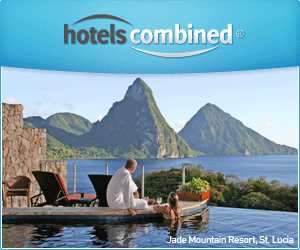 This is the site for Central Australia Northern Territory . Are you searching in the right Australian Region?
MOVE PORTAL